Capabilities
Oklahoma City Development Center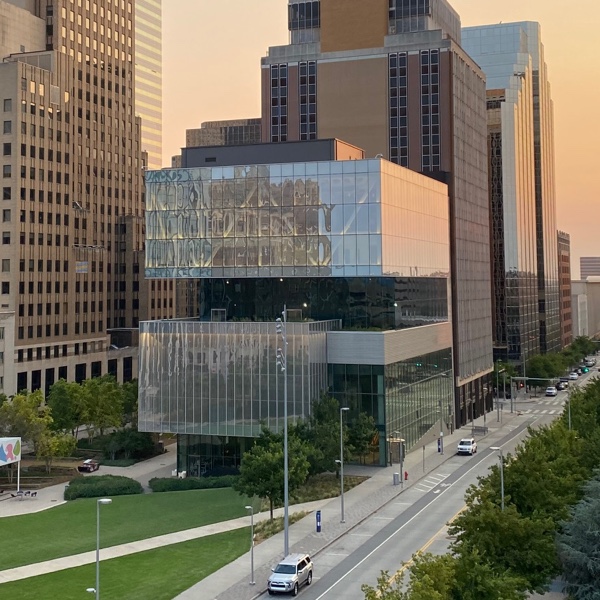 Take a virtual tour
Wheeler's Oklahoma City Development Center features our OU Research Park facility and state-of-the-art headquarters, The Ziggurat. As an anchor tenant in the OKC Innovation District, Wheeler is excited to be a part of Oklahoma City's robust academic, clinical, and biotech ecosystem.

Wheeler is currently building a "Facility of the Future", which will be available in 2023. With 35,000 square feet of drug substance manufacturing capacity, featuring ballroom production suites (closed processes), cell banking, on-site media and buffer prep, on-site QC labs, development labs, digital systems integrations with a PIP-friendly floor plan, Wheeler's Facility of the Future is designed to be highly flexible and accommodating of a variety of biologics.
A system for rapid screening of proteins produced by a CMC relevant cell line
Wheeler offers flexible protein expression services and continually works to improve our enabling tools. Our CHO-based transient expression system, delivering milligram to gram quantities of recombinant proteins from a CMC-relevant genetic background, often marks the first time that customers migrate to CHO in the discovery workflow — and away from HEK293 or some other transient expression system. We use transient expression in CHO to rapidly screen molecular formats of the target protein, with the data being cycled back for further vector engineering (in our Boston R&D Center) to improve the final outcome.
Our transient expression capabilities in our Oklahoma City Development Center include:
Access to dedicated service team with over 50 years of combined protein expression expertise
Access to state-of-the-art protein analytical lab
Access to proven, high-titer transient expression systems (ExpiCHO and Expi293)
Highly automated transfection, outgrowth and transient pool generation workflow
Compatibility with a full spectrum of therapeutic proteins including single-peptide ORFS, mAbs, Fabs, Fc fusions, cytokine fusions, bispecifics, etc.
0.5-5L shake-flask production (milligram quantities)
5-50L single-use bioreactor capacity (gram quantities)
One-column affinity capture purification with ÄKTA protein purification system
Second column polishing (optional)
Buffer exchange into customer defined buffer or PBS
Aliquot generation
Final certificate of analysis (CoA)
Wheeler's technical team has over 50 years of combined experience in cell line development and building bespoke genetic tools
We offer mammalian cell line development (CLD) services from our state-of-the-art Oklahoma City Development Center. Our facility features the entire Solentim Ecosystem, agency-vetted CHOSOURCE™ cell lines, custom expression vectors, a transposon-mediated gene delivery system, Ambr® 15, Ambr® 250, Wave ReadyToProcess 25L, BioFlo 320, ÄKTA avant, and extensive protein analytics.

The Solentim Ecosystem allows for rapid single-cell isolation from stable pools, in-well assurance of single-cell isolation, low-pressure seeding with high-efficiency plating, and confidence in clonally-driven outgrowth. In addition, whole-well, high-contrast imaging of the media-filled wells to confirm the presence of a single cell at day 0 offers a second level of assurance of clonality.

The Ambr® technologies allow for high throughput clone screening and manufacturability assessments of presumptive stable clones in well-controlled, fed-batch cell culture formats.

The Wave, BioFlo and ÄKTA technologies allow in-house scale-up and purification.

For customers looking for help using alternative CLD platforms, our CLD scientists are seasoned practitioners of a variety of industry proven cell line development products like Freedom™ CHO-S™ (Thermo), and CHOZN® (Sigma). Please contact us for custom projects.
Wheeler's Portable CMC™ Clone Selection includes:
Access to dedicated service team with over 50 years of combined CLD expertise
Access to proven, high-titer compatible CHO-K1 parental cell line with extensive regulatory track record
Access to optimized Wheeler vector backbones with transposon based gene delivery tool
Highly automated transfection, outgrowth and pool generation workflow
Efficient, consistent, and verifiable clone isolation
Ambr® 15 based clone screening
Genetic stability assessment of clones (60-generations)
Ambr® 250 based manufacturability assessment (optional)
Cell line development report that includes vector sequences, host banking information (not product specific), cloning traceability, and documentation of clonality
Wheeler's commitment to digitalization and systems integration drives better collaboration across teams and stages of development
We have a world-class development team dedicated to mammalian bioprocess design, development, characterization, and intensification. Our leadership team has worked on hundreds of drug substance processes over the last two decades spanning a wide range of process modalities such as fed-batch, perfusion, microcarriers, and fiber-cell disks and a wide range of product types such as mAbs, bsAbs, fabs, scFvs, enzymes, vaccines, fusion proteins, cytokines, plasmids and CGTx. Whether beginning from ground level or optimizing a current process or using Wheeler's platform for mAbs (Portable CMC™), our expert process development scientists can deliver a cost-effective scalable method for drug substance preparation.

To deliver the highest level of customer experience, our investors have backed our goal of building a state-of-the-art facility with premium, brand new equipment and a bespoke workflow (Portable CMC™ CDMO Selection) on top of a layer of automation (Synthace) and bioprocess modeling (DataHow), allowing rapid generation of drug substance processes with reduced risk, standardized materials, uncompromised yields, and proven scalability.
Combined with Wheeler's 50 plus years of hands-on process development and design expertise, the bioprocess development capability that we have built in Oklahoma City is industry leading and features a comprehensive suite of upstream and downstream process development capabilities, including:
Basal and feed media screening and optimization
Fed-batch or perfusion process intensification
Chromatographic unit operation process development
Filter unit operation process development
Process characterization and compatibility studies
Liquid or lyophilized formulation development
Extensive protein analytics in mAbs, bsAbs, antibody fragments, fusion proteins, enzymes, pDNA, and viral vectors
Our wide range of analytical development capabilities support your product process development activities on a continuous basis. Robust measurement systems underlie a modern QbD approach to ensure that methods for preparation of drug substance meet your requirements for safety, integrity, strength, purity, and quality (SISPQ).
Our capabilities include:
Release method development
In-process control (IPC) method development
Molecular and cellular bioassay and complement binding assay development
Critical quality attributes (CQAs) design for glycosylation, oxidation, aggregates, activity, concentration
Fed-batch validation, testing, lot release methods
Perfusion analytical methods for in-process testing
Analytical section for IND/BLA dossier preparation
High quality preclinical material for R&D needs and manufacturability assessment
Our approach to preclinical material preparation leverages scaled-down models that are proven to meet prospective CQAs. Scaled-down model evaluations provide both data and materials for preclinical testing. Our Oklahoma City Development Center features a 3,000 sq. ft. GLP-compliant protein sciences lab that gives our customers access to a scaled-down, standard method for the preparation and analysis of presumptive drug substances deriving from stable pools or clones.
Our preclinical material supply services in Oklahoma City include:
Shake flask based seed expansion
Small scale manufacturing for drug feasibility studies, process and method development, and early R&D material requirements
Non-GMP production for process scalability and robustness evaluation
IND-enabling toxicology study material generation
Genetic and mammalian toxicology testing, using non-GLP assays for discovery, development and screening, and GLP assays for regulatory submissions
Oklahoma City Development Center Lab Equipment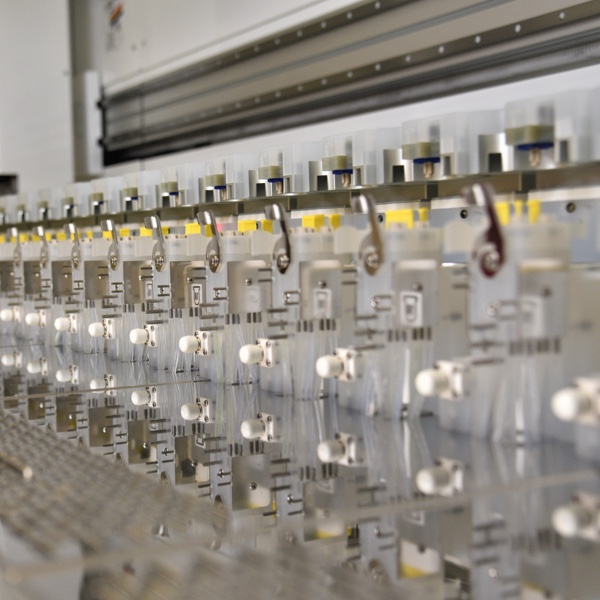 Ambr® 250
Protein Expression Systems

Solentim Cell Line Development Ecosystem

Cell Sorting and Transfection Technologies

High Throughput Processing, Data Management, and Automation

Process and Protein Analytics

Incubators, Cold Chain, and Environmental Controls

Microscopy and Imaging
Stay updated as we add new capabilities