Building the future in the heartland
Wheeler's vision pushes the boundaries of the CDMO model. By adding state-of-the-art, clinical drug substance manufacturing in low-cost Oklahoma City, customers will benefit from reduced timelines, reduced regulatory risks, and reduced costs.

Led by our highly experienced operations and technical teams, Wheeler is building new CDMO capacity, expertise, and infrastructure in Oklahoma. And, while Portable CMC™ enables innovators to go to any CDMO, Wheeler also offers a seamless pipeline to our cutting-edge CDMO facility.
In 2023, Wheeler's innovative facility The Zig, will offer:
GMP Master Cell Banking
GMP Drug Substance Manufacture (2 x 500 L DynaDrive S.U.B.)
Quality Control Laboratories
Document Control Facilities
GMP Warehousing
Facility of the Future
Embracing the principles of Pharma 4.0, Wheeler is looking beyond conventions of clinical manufacturing to help customers have access to the future now. Through key collaborations with DataHow, Synthace, Lucid and CRB, Wheeler has designed its development and manufacturing facilities to be a seamless integration of equipment, scalability, automation, data transparency, and process transferability.
Coupled with sound risk management and lean principles, Wheeler's forward-looking facility designs are on the forefront of an evolving biomanufacturing industry:
Wheeler's "Facility of the Future" (available in 2023) is being built in Oklahoma
City and is designed to be highly flexible and accommodating of
a variety of biologics
35,000 square foot drug substance manufacturing facility featuring ballroom
production suites (closed processes), cell banking, on-site media and buffer
prep, on-site QC labs, development labs, digital systems integrations with a
PIP-friendly floor plan
A positive customer experience is ensured by an accountable, integrated,
organization devoid of department silos and islands of innovation and automation.
Ready and Scalable Workforce
A low-cost center city in the heart of the country with a pre-existing biomanufacturing industry serving the global market, the Oklahoma City region is well-positioned to become a thriving hub for biomanufacturing and the pharmaceutical industry. Combining state-of-the-art, scalable CDMO capacity in a low-cost, business-friendly innovation economy, with coastal discovery CRO partners, allows Wheeler to start to lower outsourcing costs for the benefit of patients around the world.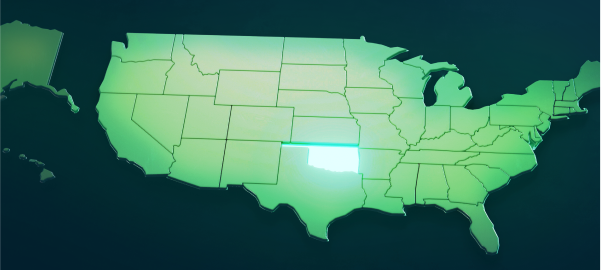 An Innovation Ecosystem
As an anchor tenant in the OKC Innovation District, Wheeler is excited to be a part of Oklahoma City's robust academic, clinical, and biotech ecosystem including:
700,000 sq. ft. University of Oklahoma (OU) Research Park
Oklahoma Blood Institute
The OU Medical Center (OU Health System)
The Oklahoma Children's Hospital (OU Health System)
The Oklahoma City VA Medical Center
The Stephenson Cancer Center (OU Health System), ranked 1 of 32 US cancer centers achieving LAPS status in the National Clinical Trials Network
Dean McGee Eye Institute
Harold Hamm Diabetes Center (OU Health System)
Oklahoma Medical Research Foundation (OMRF)
Oklahoma City Innovation District
Hamm Institute for American Energy