Capabilities
Boston R&D Center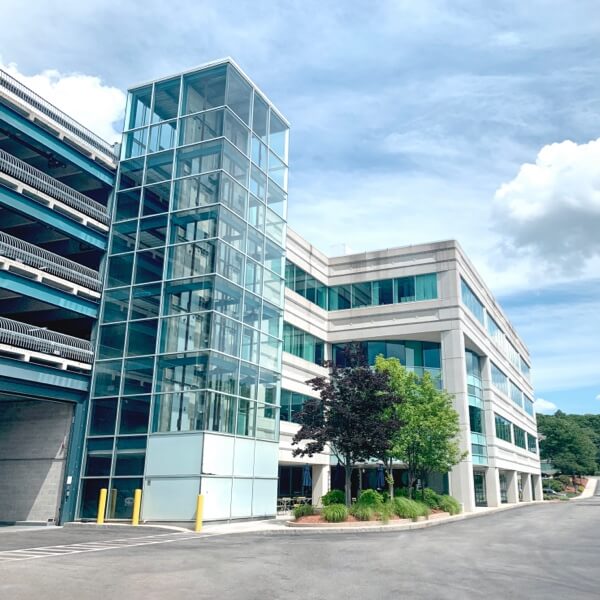 Take a virtual tour
Alloy Therapeutics' Boston-based research facility is the site of Wheeler Bio's new R&D Center. With its innovation mandate squarely fixed on protein sciences, the Boston-based Wheeler Bio team is developing enabling tools and processes centered on expression vectors, transient and stable pool based protein production, advanced cell line engineering, and preclinical material generation from stable pools (milligrams and grams). Co-location of Wheeler's R&D Center inside a discovery partner like Alloy Therapeutics allows unfettered collaboration among scientists at partnering organizations for the direct benefit of CRO customers.
CRO Partnerships
Wheeler's unique, pioneering model enables unprecedented collaboration
Wheeler Bio is democratizing the development-to-manufacturing process while helping CROs extend their capabilities beyond discovery, providing even more value to CRO customers. We are on a mission to out-collaborate the competition so that we can streamline the discovery-to-IND process for innovators and their antibody therapeutics.

Wheeler is different from other CDMOs in our focus and how we approach the de-risking of antibody scale-up and manufacture. Our Boston facility is a prime example — a case study in meaningful collaboration between two service providers to accelerate insight building and realize improved, connected workflows that reach all the way to IND-enabling materials. With a dedicated Wheeler Bio GLP lab (900 sq. ft.), shared molecular biology lab (300 sq. ft.), and shared officing, the Boston facility provides ample infrastructure for Wheeler and Alloy scientists to collaborate on multiple co-development initiatives.
When partnering with Wheeler, CROs benefit from:
Offering their own customers access to quality manufacturing without the need for large capital investments
Co-development opportunities leading to shared intellectual property, know-how, marketing content and scientific publications
Continuous improvement and expansion of their proprietary discovery workflows based on machine-learning and QbD
Access to world-class protein sciences capabilities, cell line development, process and analytical development, regulatory, scale-up, and GMP expertise.
World-class vector design and protein engineering services
With our Boston-based team of molecular biologists, we now specialize in "vectorology" i.e., a one-stop-shop for the design, construction, and validation of recombinant protein expression vectors. Working closely with customers to develop bespoke, success-based design plans, we leverage our in-house in silico and bench expertise for hands-on execution. We perform vector validations using our HEK or CHO transient expression systems coupled with extensive protein analytics.
Our molecular biology capabilities include:
Custom vector design, construction and validation
Codon optimization for enhanced host cell line expression
Protein engineering (fusions, tags, half-life extension) for functional and characterization purposes
Targeted mutagenesis of protein-of-interest
Aligning expression technologies with CMC and manufacturability
Wheeler is a one-stop-shop partner for advanced cell line engineering and validations
We offer advanced cell line engineering, through a partnership with an industry-leader in the field of genome engineering, to offer customers the option of modifying Wheeler's own proprietary CHO-K1 cell line, ECHO2. The cell line engineering is highly efficient and specific, leading to fast turn-around times with high genetic fidelity enabling the customer to obtain the ideal genetic background for the development of their therapeutic candidate.
Rapid screening of proteins expressed in a CMC relevant cell line
A redundant capability with our Oklahoma City based operations, we offer flexible protein expression services and continually work to improve our enabling tools. Our CHO-based transient expression system, delivering milligram to gram quantities of recombinant proteins from a CMC-relevant genetic background, often marks the first time that customers migrate to CHO in the discovery workflow — and away from HEK293 or some other transient expression system. We use transient expression in CHO to rapidly screen molecular formats of the target protein, with the data being cycled back for further vector engineering to improve the final outcome.
Our current transient expression capabilities in our Oklahoma City Development Center include:
Access to a dedicated protein sciences team with over 50 years of combined protein expression expertise
Access to proven, high-titer transient expression systems (ExpiCHO and Expi293)
Use of highly automated transfection, outgrowth and transient pool generation workflow
Compatibility with a full spectrum of therapeutic proteins including single-peptide ORFs, mAbs, Fabs, Fc fusions, cytokine fusions, bispecifics, etc.
0.5-5L shake-flask production (milligram quantities)
5-50L single-use bioreactor capacity (gram quantities)
One-column affinity capture purification with ÄKTA protein purification system
Second column polishing (optional)
Buffer exchange into customer defined buffer or PBS
Aliquot generation
High quality preclinical material for R&D needs and manufacturability assessment
A redundant capability with our Oklahoma City based operations, our R&D Center features a 900 sq. ft. GLP-compliant protein sciences lab that gives our customers access to a scaled-down, standard method for the preparation and analysis of presumptive drug substances deriving from stable pools. Our preclinical material supply services in Boston include:
Shake flask based seed expansion
Small scale manufacturing for drug feasibility studies, process and method development, and early R&D material requirements
Non-GMP production for process scalability and robustness evaluation
IND-enabling toxicology study material generation
Genetic and mammalian toxicology testing, using non-GLP assays for discovery, development and screening, and GLP assays for regulatory submissions
Boston R&D Center Lab Equipment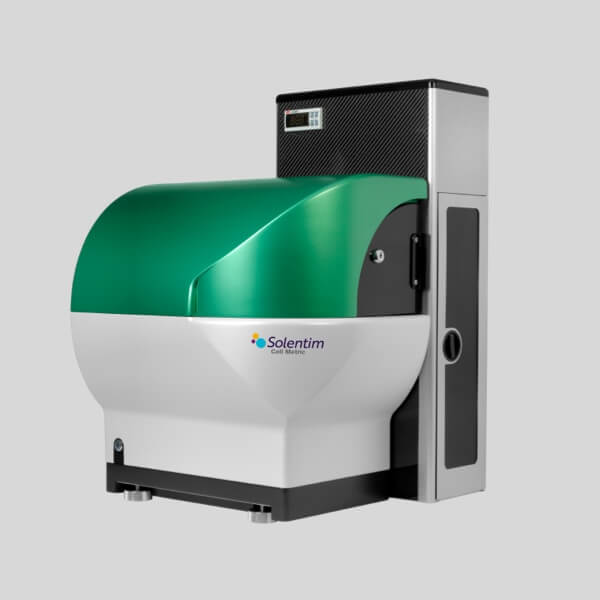 Solentim Cell Metric
Molecular Biology

Protein Expression Systems

Solentim Cell Line Development Ecosystem

Cell Sorting and Transfection Technologies

High Throughput Processing, Data Management, and Automation

Process and Protein Analytics

Incubators, Cold Chain, and Environmental Controls

Microscopy and Imaging
Stay updated as we add new capabilities